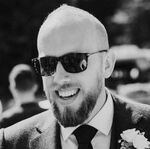 Rory O'Dea - Best Man
Aodhán and I go way back.. to early 1987 to be precise. That's when he landed on the scene and took the coveted spoilt youngest child slot off me! He's found an absolute gem in Ali and we can't wait to officially welcome her to the family! Delighted to be part of Aodhán & Ali's special day and at this point the highlight of all of our year's by a long shot! Looking forward to seeing you all on the big day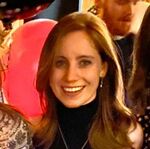 Sarah Maxwell - Maid of Honour
Ali and I go a long way back! From sharing crayons in junior infants to making up dance routines in our bedrooms. From all the drama of secondary school (including being basketball and hockey stars) to sorting out all of life's problems on the much trodden Clontarf seafront. Many great nights out were had together with too many stories to tell! In stept Aodhán onto the scene. Full of laughter,  with a marvellous singing voice -Aodhán fit right in. There's been many a board game night since then and without ever cheating - the boys always seem to win! But Come Dine with Me nights are where Ali and Aodhán shine. They really are on fire with their handmade spring rolls! I look forward to sharing many more memories with both of them in the future and am especially looking forward to being a part of their big day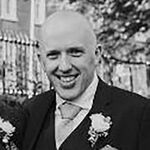 Maurice O'Dea - Groomsman
So, how do I know Aodhán and Ali? Well it all started when I was 4 and Aidan arrived on the scene (some were hoping for a girl - Deirdre) but despite some cross dressing in school plays, dodgy haircuts and picking up the Gaeilge through the years Aodhán turned out to be a great brother. The first we heard of Ali was Christmas a few years back where Aodhán dashed over to Clontarf on Christmas Day picking up a present en route! Aodhán and Ali are a wonderful couple and we are all delighted to welcome Ali to our family and couldn't be happier for both of them and look forward to the big day.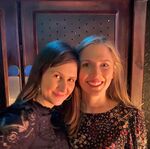 Emma Nelson - Bridesmaid
I met Alison on our journey through secondary school in Mount Temple. I don't think either of us remember what drew us together but I think it was somewhere between a hockey pitch and our ordinary maths class that we must have clicked! We have so many memories of our friendship over the years it would be impossible for me to pick just one, but what I do know is our friendship has made me live better and laugh louder on many occasions. When Alison introduced me to Aodhán he instantly fitted into our crew and he has since become a great friend to me. I am delighted they have asked me to join them in celebrating their special day. I wish them so much happiness now and for their married lives together. With love, Emma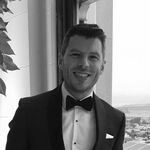 Eoin Ó Murchú - Groomsman
The original Eoin Ó Murchú in this line up, I have had the pleasure of knowing Aodhán for over 20 years - back before he was the Irish activist formerly known as Aidan. Through the good times (his UCD student presidency) and bad (bleached blond hair) it's never a dull moment with Aodho, usually culminating with a bag of chips and a free lift home from yours truly. But despite these many achievements, his best by far is meeting Ali. It's been brilliant to get to know her over the years and I am only delighted to be a part of their special day.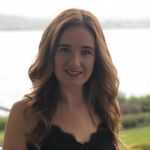 Sarah Gillanders - Bridesmaid
Hi, I'm Sarah G and I'm delighted to be a part of Ali and Aodhán's special day! I met Ali about 7 years ago working in Vodafone. Being from the same neck of the woods, we commuted together most days so spent lots of hours together in my car singing, chatting and laughing our way to and from work! I remember the drive where I heard all about her first date with Aodhán (spoiler alert, it went well!) and here we are now! I couldn't be happier for Ali and Aodhán. They are a fun loving, thoughtful and beautiful couple and I can't wait to share this special day with them! I look forward to meeting & celebrating with you all on the day x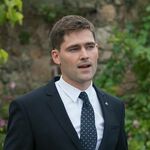 Eoin P. Ó Murchú - Groomsman
Eoin and Aodhán met long long ago in the time before the virus in a small misty village at the foot of the Dublin mountains. Like all good Gaels, they played that ancient Irish sport of rugby. They didn't know each other that well at the time, and the only piece of information that Aodhán remembers about Eoin was that he was 'pretty fast at running'. Their paths crossed from time to time later on, as archnemeses in summer colleges, and as housemates in Merville UCD and beyond. They have travelled the length and breath of the country in Aodhán's various cars saving the Irish language (until Aodhán discovered that the environment 'is cool' and got rid of his car). As the Irish language is in dire straits their work may not have had much impact but at least they had fun while doing it! Eoin was with Aodhán that fateful night in the Black Door, when a young innocent boy (Aodhán) met a wonderful woman (Ali) who changed his life. Since then Aodhán has learned how to cook (goodbye to the chicken fillet roles), is now a 'flexitarian' (well done Ali) and even has some clothes that are not covered with massive ads for courses in the Gaeltacht! Eoin wishes Ali and Aodhán every success in their lives in Clontarf and whatever their life at the top of the alphabet brings!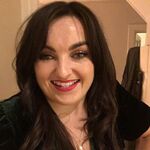 Susan Carroll - Bridesmaid
Since day one of 1U, Ali has been the most wonderful friend through the good, the bad and the makeup mishaps, and I feel so privileged to be part of her special day. From the moment I met Aodhán in Hogan's all those years ago, and I heard Ali upping the ante with the cúpla focal, I knew they were meant to be. I'll be raising a glass from London to the beautiful couple and can't with to celebrate in style together as soon as we can!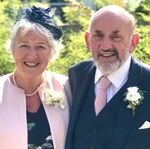 Jim & Anne O'Dea - Parents of the Groom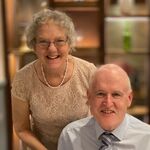 Michael & Deirdre Sheil - Parents of the Bride